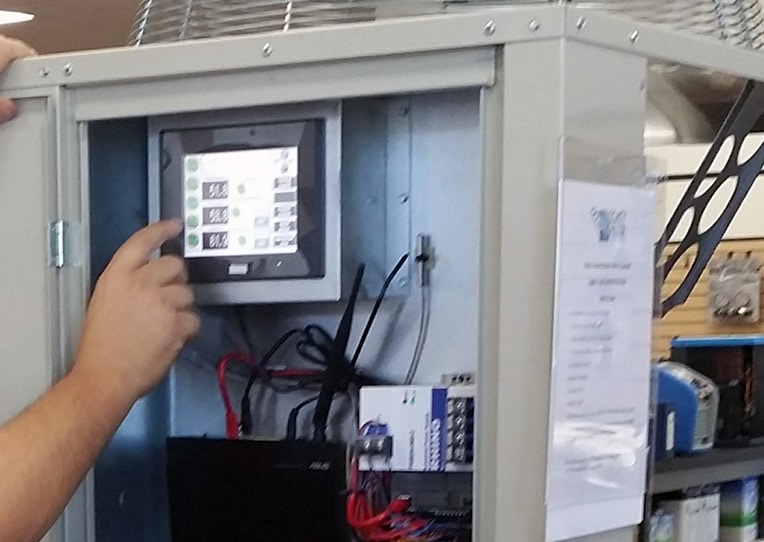 Chiller System Design Software
Legacy's Systemsyzer Chiller System Design Software is ideal for Process Engineers, Contractors and End Users who need fast process chiller related calculations.
Getting your FREE copy of SystemSyzer:  Complete the form below requiring only your Name, Phone and Email address. Once your form is submitted you will receive a copy of SystemSyzer to your email address normally in about 30 minutes. If you use a fire wall or email filter program make sure to register support@legacychillers.com as one of your friends.
Highlights of SystemSyzer capabilities:
Performs advanced computations on up to three chiller process loads.
Calculates process branch loads in BTUH, KWH and Tons of refrigeration.
Provides automatic glycol thermal load and pressure drop adjustments.
Calculates both header and branch pipe sizes.
Recommends chiller system pump flow and pressure requirements.
Create out put report for chiller quote.
Questions: Should you have any trouble running SystemSyzer please consult your network administrator. For assistance using this product, Legacy has an in-depth training video available from our Knowledgbase system. For additional questions you can contact Legacy Engineering at 877-988-5464.
Program Requirements:  SystemSyzer is based on MS EXCEL v 2003 so it runs on most machines with MS OFFICE version 2003 or latter. Software should also run on most Apple machines as well.  If you network administrator will not allow XL files to run with Micro's enabled some of the functions in this program may not run. Original files from Legacy servers are 100% virus free.