How can we help you?

Have a question about one of our products? Need help designing your chiller? Call or email us.
Contact Us
Legacy Chillers was able to design manufacture deliver and install a highly reliable, energy efficient chiller package to a remote Hawaiian Island. The three units have been in operation for nearly 8 years in a very corrosive environment and are still running strong. Legacy Chiller is an honest, highly technically competent refrigeration design and manufacturing company who sells solutions to refrigeration challenges from simple to complex. Whether it is one off or high volume, they deliver as promised.
Glycol Chillers: What are they, really? We regularly get calls asking, "What's the difference between a glycol chiller and a regular chiller?" Well, the answer to this question is easy and complicated at the same time.
Setting a glycol chiller next to a standard chiller (made by the same manufacturer), most people would say they look like the same chiller and this would be correct. They both remove heat from fluid however a glycol chiller is specially designed to reduce the process fluid to below freezing in most cases. To do this, the process cooling medium (generally water) must be mixed with either Propylene or Ethylene glycol. Depending on glycol concentration, the process fluid with glycol and be reduced from 32°F down to -30°F.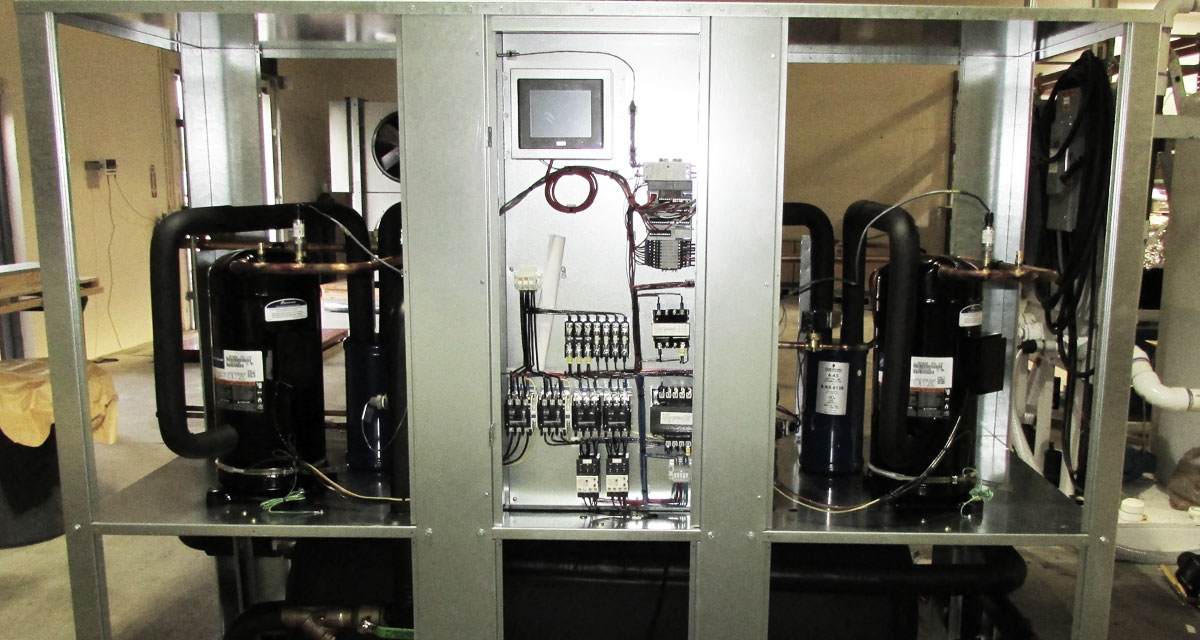 Glycol Chiller Usage
Generally speaking, process chillers required to run fluid temperatures lower than 20°F, will require special refrigeration components to efficiently and reliably maintain design temperature required by the process. Additionally, once the chiller is field installed, glycol will be added to the system and final adjustments to the chillers key components and safeties must be performed. For details on how to properly set up your chiller to run glycol, please refer to our "Glycol – Adding to chiller loop" knowledgebase article.