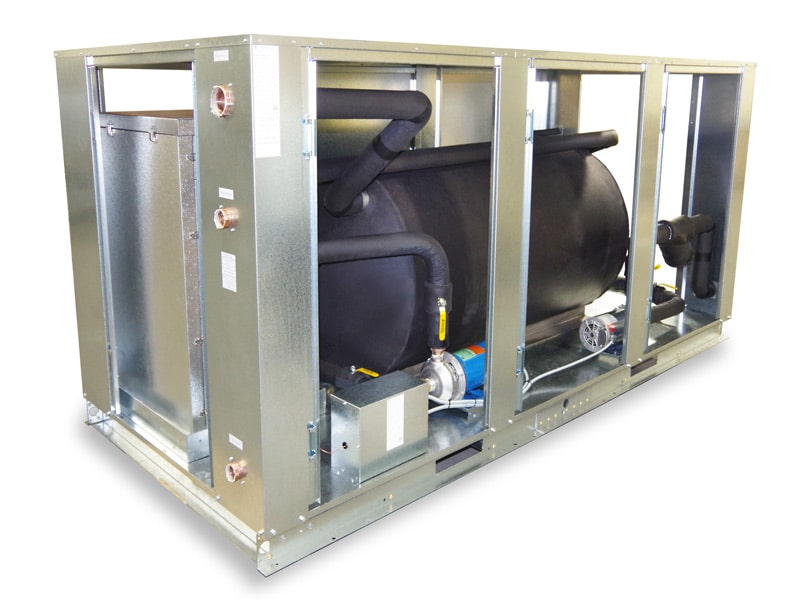 Tank and Pump Packages for Process Chillers
Legacy's model RRT (plastic) and RST (stainless steel) outdoor rated external tank / pump packages range in capacity from 30 to 600 U.S. Gallons. These systems are ideal for use with Legacy's PZA and PZW package process chillers as well as a variety of custom applications that require additional system fluid volume.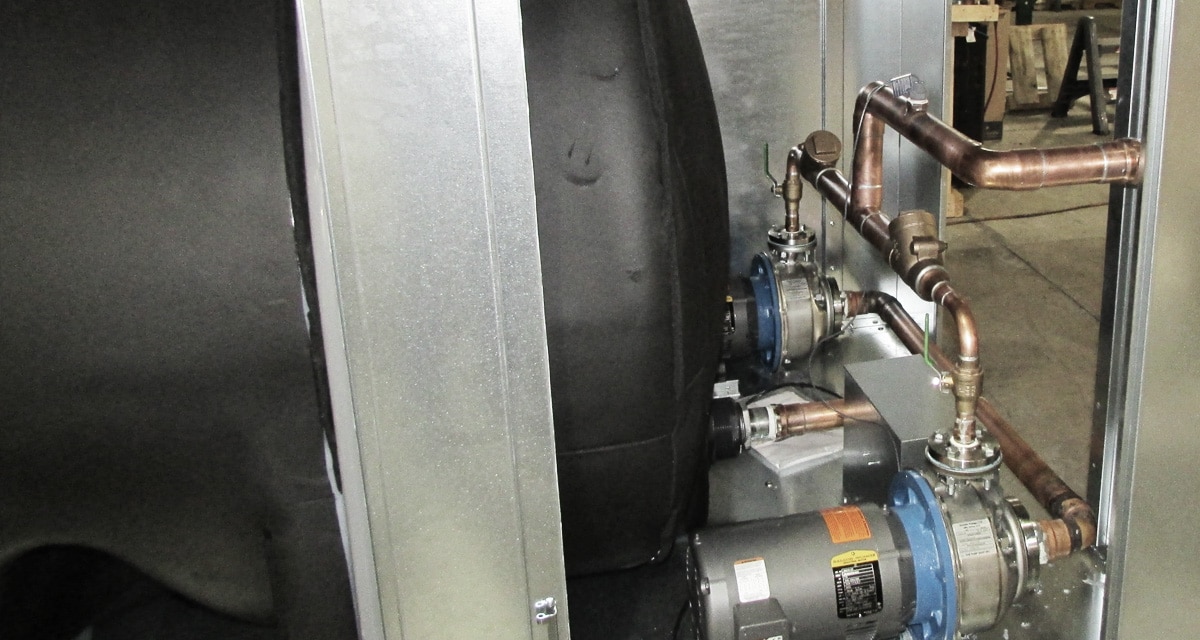 This process chiller applies to:
Commercial and industrial process chiller applications such as air conditioning, laser, swimming pool, oil, dry cleaning machine, aquariums, injection molding, jacket cooling, low temperature process, plating process, water-cooled condenser, welding machine, printing processing and computer room air conditioning.
Medical and pharmaceutical applications such as MRI magnet cooling, PET scanner cooling, CAT scanner cooling, operating room cooling, lab testing systems and induced hypothermia systems.
Food and beverage industry applications such as bakery processing, drinking water fountain, fruit and vegetable washing and processing, brewery, batch cooling, winery and ice machine pre-cool.
11 Ga. 304 STAINLESS STEEL tank – All RRT Models
3/4 inch tank and fluid piping insulation
Copper fluid piping
Tank vent and drain connections on pressure rated "SS" models only
Tank pressure relief valve on pressure rated "SS" models only.
Fused evaporator fluid re-circulating STAINLESS STEEL pump
Fluid pump discharge ball valve and cleanable "Y" strainer
Control box with pump terminal block
Painted, galvanized steel sheet metal cabinet
[1] denotes optional items on most competing brands.
Fused, STAINLESS STEEL process pump
Dual system pump with auto changeover
Tank fluid sight glass
Tank liquid level indicator with dry contacts
Low flow by-pass valve
Auto city water make up solenoid
Special piping for de-ionized and reverse osmosis water systems
1 inch tank and piping insulation in lieu of 3/4 inch
Seal-tight electrical connections