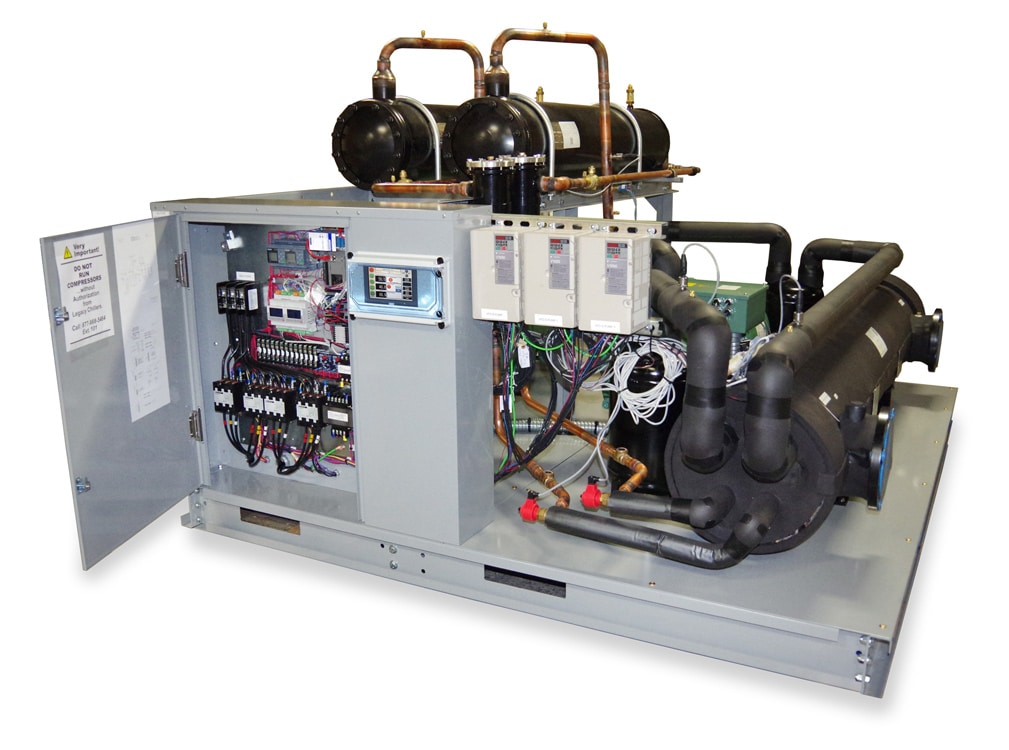 Custom / OEM / Private Label Process Chiller Manufacturing
Legacy understands that not all process cooling requirements fit off the shelf systems designs. For this reason, Legacy provides a wide range of custom OEM design and manufacturing capabilities. If your firm requires custom or OEM process chiller design assistance call at 877-988-5464.
Why Choose Legacy Chillers for your Custom OEM Process Chiller design and Production?
Private Label Chillers: For volume accounts, Legacy offers private label process chiller manufacturing agreements. If your company has been purchasing more than ten chillers per year, Legacy's private label program could double your current volume (and profit) in less than three years.
State of the Art Production: Our technically advanced production facility, located in Telford PA, is set up to product high volume, high quality process chillers.
Load Run Testing and Quality Control: All production machines are run tested under load. As part of our state of the art QC process, all key operating points of each chiller are recorded on our testing system. Output reports from load testing is printed and shipped with every chiller. Once load testing is completed, each Legacy system is checked  and detailed in our QC department.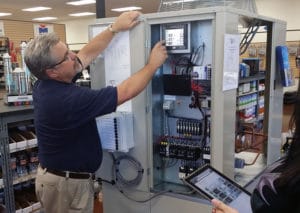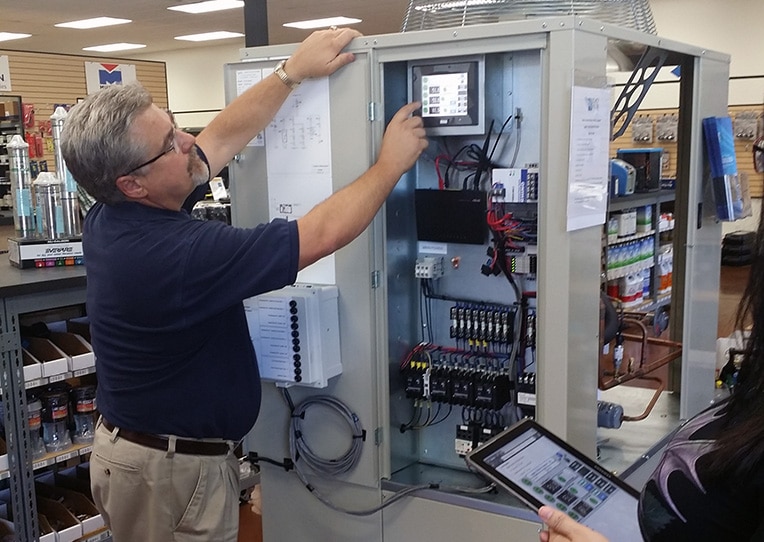 Partial List for Glycol Cooling Applications
-> ETL listed US/C
-> Industrial trade PLC with high resolution touch screen.
->  Closed (SS) storage tank on with separate dedicated recirc pump.
-> Fused, STAINLESS STEEL Process pump w/ discharge ball valve.
-> STAINLESS STEEL, brazed plate evaporator.
-> Hot Gas Bypass Capacity Control.
->  Painted (Powder Coated), galvanized sheet metal cabinet.
->  Low ambient package rated down to 38F.
->  Dedicated recirculation pump proving temp stability to process.
-> QUICK SHIP program available.
-> Built in Web Server with data logging and email alerts.
->  Post metal production powder coat paint.
-> monitor/control from any web enabled device using any web browser.
->  Factory QC under lead prior to ship.
->  Machine bent tubing, 80% less brazed fittings.
->  MANUFACTURED IN THE USA!
->  QUICK SHIP AVAILABLE FOR MOST MODELS
Available Factory Options
Partial List for Glycol Applications
->  E-Coat coastal protection.
->  Low ambient control options down to -20F ambient.
->  Patented Economizer System that can reduce energy usage as much as 60%.
->  BacNet data communications TCP/IP or Serial.
->  Remote wall mounted touch screen.
->  Voltage and Phase monitoring and protection.
->  VFD lead compressor / PLC controlled.
-> VFD System pump / PLC Controlled.
-> VFD head pressure control (Air-Cooled Models).
->  Dual pump with auto changeover / auto lag lead.
->  Many system pump configurations to choose from.
->  Open vented storage tank as alternate to closed SS.
CALL TO SPEAK WITH AN OEM / CUSTOM PROCESS CHILLER MANUFACTURING EXPERTS TODAY