Markets Legacy Chillers Serves
Process chillers for process cooling (or fluid chillers) have many commercial applications. In basic terms, a process chiller removes heat from fluid and transports that heat (energy) from a location that is not wanted to another more appropriate location. A good example of this would be an MRI or PET medical imaging system. When in operation, these systems can generate significant amounts of heat energy. If this energy is not removed quickly, these important medical diagnostic tools will cease to operate.
Unlike standard duty chillers, used for air conditioning or comfort cooling, process chillers are specially engineered for mission critical applications as explained in the example above. A process chiller (or fluid chiller) must contain specially designed components for reliable operation in extreme conditions. Each component must be selected for 24/7/365 service duty. Furthermore, in many mission critical process chiller applications, accuracy of the delivered fluid temperature is paramount as many mission critical applications can not tolerate variances in supply fluid temperatures.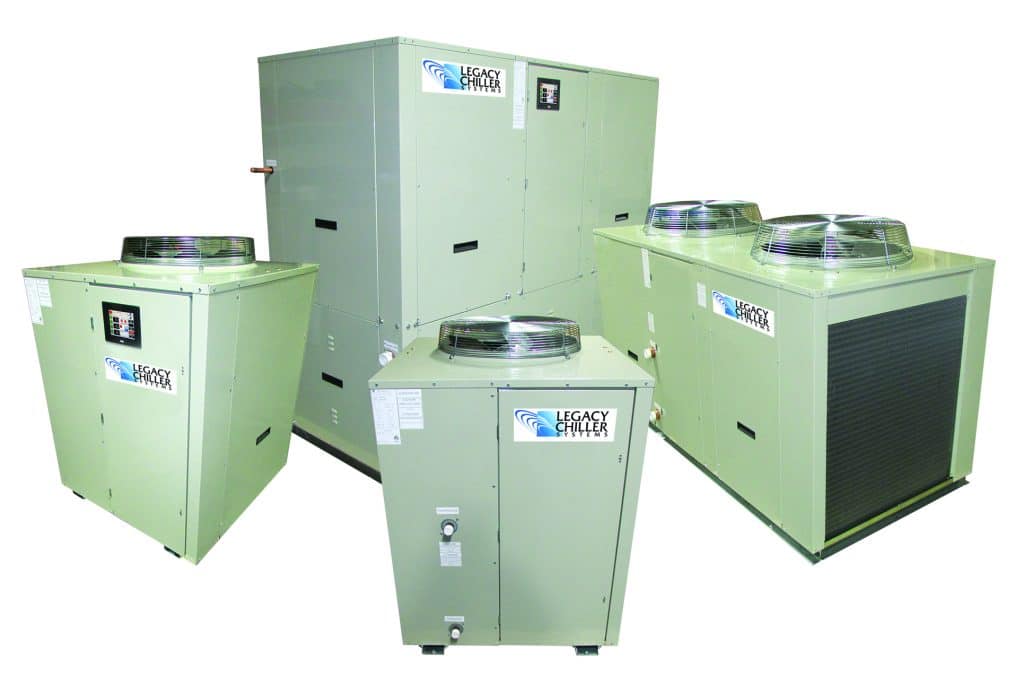 Fermentation - Brewery, Wine, Distillery and Custom OEM
As the name indicates, a water-cooled process chiller will reject process heat to another fluid based medium. In most cases, heat rejection by water-cooled process chiller will go to an outdoor located evaporative cooling tower.
Food Processing - Dairy and Custom OEM
FUTURE TEXT FOR THIS MARKET